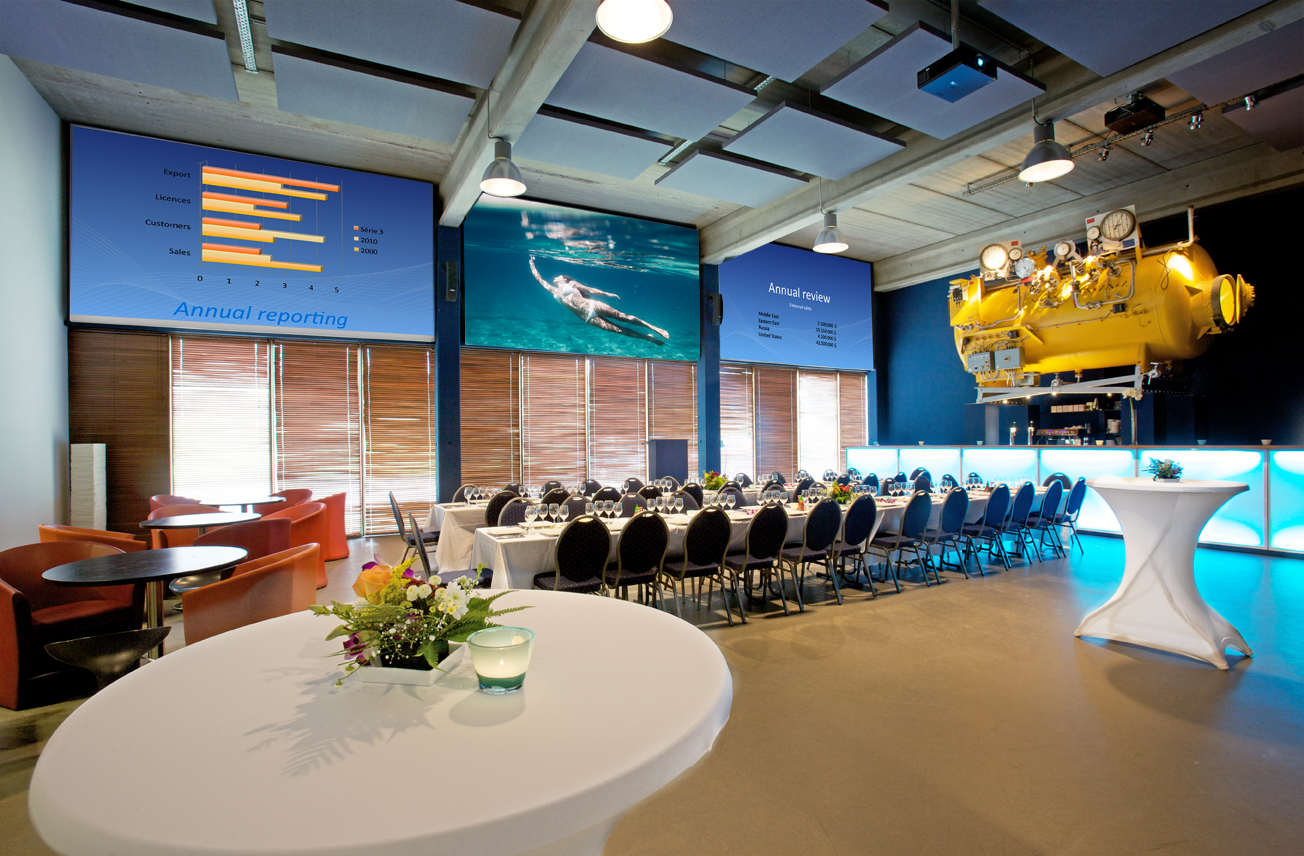 Seminars, team building, family events:
Whether you are a professional or a private individual, a diver or not, we can organise your events, which are sure to impress your guests. 3 rooms are available, including the north room with a view of the blue sea.
Studio for underwater filming:
NEMO33 regularly welcomes TV and film crews for Belgian and foreign productions.
The 33° water temperature contributes to the comfort of the actors and underwater cameramen.
Laboratory for technical tests:
The different areas of the pool allow technical or medical experiments, testing of underwater devices or equipment. Advantages: clear and warm water, depth, numerous anchoring points.
Info: event@nemo33.com